Ads-N-Motion Adds a New Truck to the Roster!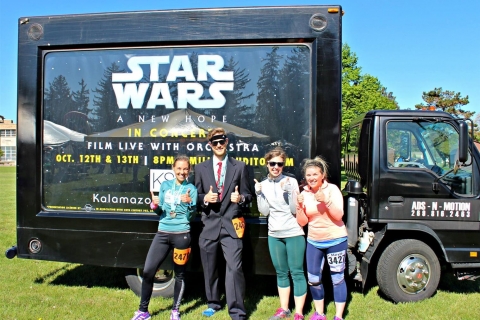 To better serve our clients, Ads-N-Motion recently added another truck to its fleet! Our new truck, just like our current trucks, offers a wide range of features that make it a great platform for advertising your products and services. Let's take a closer look at a few of these amazing features!
A three-sided scrolling system allows the truck to combine multiple ads and promote additional event information or, if needed, more than one product.
The truck can accommodate short-term advertising and, for longer campaigns, discounts are offered after ten days.
Great for night promotions, the truck features illumination that keeps your banners highly visible, even on gloomy days or after the sun has set.
By removing the banners, the truck can be used for three-dimensional promotions! This allows products – or even scenes – to be displayed inside the truck, such as dynamic furniture layouts.
The truck offers eight external speakers that can play music or audio. This lets you draw even more attention to your products and, more importantly, customize your ad even more!
At Ads-N-Motion, we're excited to add this new truck to our fleet! Allowing us to offer our clients more options and better ways to showcase their products, events, and services, we're confident that it will help local – and national – businesses gain the attention that they need. If you have any questions about our trucks, services, or capabilities, we encourage you to reach out to us today!