Ads-N-Motion Mobile Billboard Trucks Working with Kalamazoo Jeweler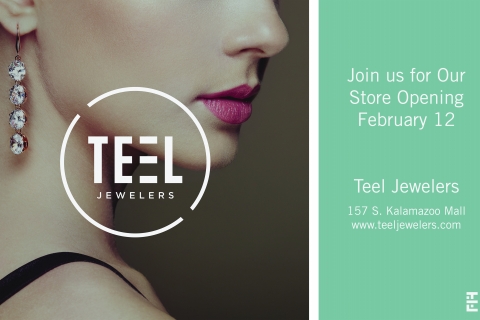 Plato y Oro Jewelers in downtown Kalamazoo is moving and renaming. Now under the name TEEL Jewelers, they will be located at 157 S Kalamazoo Mall #190, Kalamazoo, MI 49007 with the new location opening on February 12th.
While still at their old location, 125 S Kalamazoo Mall, Plato Y Oro Jewelers will be offering 40% off the majority of gold jewelry and 50% off select sterling silver pieces (perfect for Valentine's Day)!
Ads-N-Motion's billboard trucks will be moving throughout the city during peak commuting hours to advertise the new store location and name. The image for this blog is the side panel we will be using for this advertisement. If you see us downtown, be sure to say hi!