Use Mobile Billboard Truck Advertising to Set Your Business Apart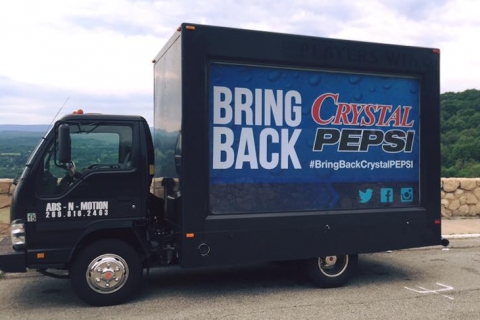 Ads-N-Motion mobile billboard truck advertising proudly serves businesses in Kalamazoo, Grand Rapids, Chicago, South Bend, and the entire Great Lakes area. While there are other companies who provide mobile advertising, Ads-N-Motion's unique trucks along with our display packages, including 3D glass display is sure to make your advertisement stand out. In this post, we will look at the three options we have available.
Share scrolling package
If you select our share scrolling package you will be sharing our truck with up to five other businesses. The package traditionally goes for six hours, and you receive a discounted rate if you choose to advertise for more than ten days.
Premium exclusive package
Our premium exclusive package will feature your advertisement on its own. With this package you will also be able to choose what routes you feel will be most effective and even pick which events, if any, you would like to be a part of.
3D glass display
Our 3D glass display is sure to be a showstopper. Great for furniture, clothing, and design businesses, we use our see-through sides to create a mobile product display that will show your audience what your products look like staged and in person. If you feel showcasing your products in our truck will create buzz and interest for you business, give us a call today for your free estimate.